If the words "Email Migration" strike fear into your heart, you're not alone. Many of our customers find email migrations to be, at best, nerve-wracking, at worst, daunting enough to avoid for years before coming to us. We get it. Your emails, files, calendars and contacts are the lifeline of your business. You can't lose them, nor can you afford for your systems to be down for days on end while you migrate. The only problem is, you also don't want to stay on your current platform. What's a guy or gal to do?
If you can relate to these worries, you've come to the right place. Yes, email migrations can feel overwhelming but they don't have to. In this blog, we'll go over the top 8 questions and concerns we've consistently heard from our customers over the last ten years. We'll expose the underbelly of migrations and in the end you'll see that yes, migrating may be a process but it doesn't have to be a painful one. Let's get started!

Mocha, the office Pug, is on board:
Unsure if migration is right for you? Use our 5-minute Migration Cost Calculator to price out your email migration cost.
At BEMO, we process an average of up to 5 migrations per week. With hundreds of migrations under our belt, we've seen it all. In all our years, we have never lost a single piece of data while performing a migration (yes, we said that with our fingers firmly crossed, don't worry).

We have quite a few migrations in our arsenal, among them are:
Migrating from GoDaddy WebMail to Microsoft Office 365
Migrating from On-premise Exchange Server 2003/2007/2010/2013/2016 to Microsoft Office 365
Migrating from Exchange Hosted (i.e., Intermedia) to Microsoft Office 365

Migrating from IMAP\POP to Office 365
For 95% of our migrations, they go exactly as planned. For that sneaky 5%, the issues we've encountered were easily fixed by working with you, our customers, your employees, and the hosting company managing your existing email server. Again, no data was ever lost!
---
Table of Contents: Your Top Migration Concerns and Questions, Answered (+ Pricing):
---
What is a Migration (and Can I Do a Migration By Myself)?
A migration, in the most basic sense, is a move from one platform to another. GoDaddy to Office 365, Gmail to Office 365, Yahoo to Office 365, etc. Everything from your files to your emails, contacts, calendars and more can be migrated by following specific steps for each user in your company. Some migrations are more tedious and time consuming than others but they all operate under the same premise: moving items from one location to another. Most companies these days, if they aren't already, are moving from having all of their data on premises to moving to the cloud.
As to the question of do you really need help migrating? The short answer: it's up to you. We've created, or are in the process of creating, blogs for every migration we perform, in order to fully educate our customers as to: A.) what will happen during your migration and B.) to allow you to perform the migration on your own. These step-by-step blogs (linked to above), taken straight from the Implementation Team's private vault, provide you with all the insight you need to perform each migration. So, can you perform a migration on your own? Certainly. However, should you lack the time or resources to perform your migration or simply choose not to, we are here. Schedule a call with Josh (👈 click on this link to view him on LinkedIn, if you like) to talk through options.
---
What Do I Need to Do to Prepare for a Migration?
If you're doing your own migration, the following blogs will walk you through each step from prep to finish of the following migrations:
Migrate from GoDaddy to Office 365
Migrate from Gmail to Office 365
Migrate from G Suite to Office 365
Migrate IMAP, Gmail or G Suite Contacts and Calendars to Office 365

If the BEMO team is doing your migration we will need the following from you:
For all migrations:
We will need access to your DNS so we can update the MX record and apply extra security with DKIM, DMARC and SPF
For a GoDaddy to Office 365 or Office 365 to Office 365 Migration:
We will need the credentials of a Global Admin for access

For all other migrations:
We will need usernames and passwords for all users
For all work we do with clients, we go over a range of questions through intake interviews and meetings in order to fully understand your current situation and your long-term plan
---
How Long Will My Migration Take?
The entire project usually takes from 3-4 days (for 10 mailboxes) to 15 days (for 500+ mailboxes). The main deciding factor in timing is the size of each mailbox. Microsoft has a restriction that only 10 GB can be transferred per day, so if you have a 40 GB mailbox, you can expect that it will take four days for the file migration. That being said, even Microsoft, in their Microsoft 365 or Office 365 Migration Best Practices article states: "Because every environment is unique, your exact migration velocity may vary." As we stated above, 95% of migrations run smoothly. The wily 5% that aren't smooth as silk often only cause minor delays.

IMPORTANT: The migration time above is not the same as down time. Down time can be anywhere from 30 minutes to 8 hours but emails will still be received. Therefore, your company is never fully down. Plus, we perform the cutover (which equals down time) after your business hours so your operational hours are unaffected. See the How Long Will My Email Be Down? section below
---
Will I Be Charged More if My Migration is in the 5%?
The short answer: No
The long answer: No

If, for instance, 10 more mailboxes popped up out of nowhere, yes, there would be charges, as always, per mailbox. Other than unaccounted for additions, you will never be charged for a migration that takes longer than expected. Ever.
---
Is There a Chance I Will Lose Data During My Migration?
We know your data is precious to you and thus, it is precious to us. Like I mentioned at the beginning of this blog, we process up to 5 migrations per week, so, as I'm sure you can imagine, we have run the gamut of migration scenarios. Still, we have never lost any customer data. How? Preparation.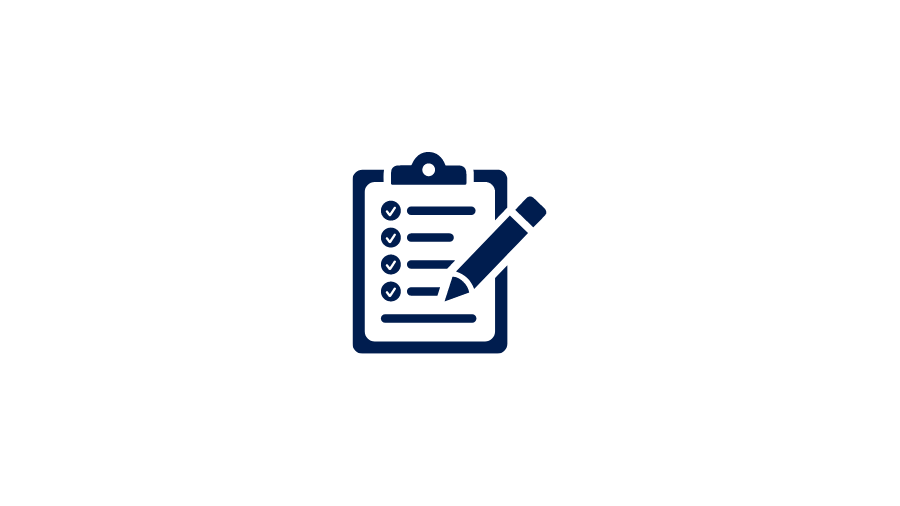 When we migrate your email, we first make a copy of your existing mailboxes so, if something were to fail during the migration, we can immediately manually recreate your mailbox. This copy of your source email server will be available throughout the entire migration process and will only get deleted after you have confirmed that everything is working as planned post-migration. While we have never had to employ the use of a copy, we will never start a migration without one. Better safe than sorry, right?
---
How Long Will My Email Be Down During an Email Migration?
Email migration has two phases: the synchronization and the cutover
Synchronization: We 'link' all your mailboxes on your source email server to your new Microsoft Exchange Online server. For a few days, each mailbox content (email, calendar, contacts) will be copied (not moved) to your next Exchange Online server. Once all mailboxes are at 100% (all mailbox content has been copied), we will contact you to discuss the cutover data.
Cutover: At Cutover time, we will instruct your existing email server to stop receiving new emails and make the appropriate backend modification (updating MX records within your DNS) so that new emails are now being received in your new email through Office 365.
Depending on your DNS (i.e., GoDaddy, Network Solutions, etc.), it can take anywhere between 30 min to 8 hours before connecting to your new email on Office 365. Keep in mind that emails are still being received correctly in that timeframe. 😊 Most importantly, we perform cutovers outside of your business hours when you and your business will be least affected.
Once the DNS propagation is completed, we will alert you and verify that it was successful. If you like, we can also alert you and all of your employees via SMS that the migration is complete and that everyone can connect to their new mailboxes via https://www.office.com. All emails, including those received during the cutover, will show up as expected.
---
How Much Does an Email Migration Cost?
To us, transparency is key. You don't go into a shoe store and agree to buy your favorite new pair of running sneakers without seeing the price first, right? Why would we expect you to make a far larger commitment completely blind? We wouldn't.
BEMO is one of the rare tech companies publishing our email migration costs right on our website. If you click here, you will be directed to our quote builder. In under 5 minutes, you can answer a series of question to determine an email migration quote for yourself. You won't be haggled by salespeople or emailed incessantly. Simply build out a quote and see for yourself. This is what the start of the migration quiz looks like:
We are also outside of the tech norm in the sense that, not only are we transparent about cost, cost is not a moving target. As we mentioned before, if something were to take us more time than planned (for example, your migration took 5 days instead of 4), you would not be charged extra. There's no hidden charges or added fees. You pay what you agree to pay and we get the job done and done well. That's a promise (read our blog here to learn about the other promises we've made to our customers and make sure to subscribe to the blog to stay up to date).
---
What Will Happen After My Migration?
As soon as your migration is complete, your personally assigned migration engineer will follow up immediately with you to ensure that everything is working smoothly. If there are any issues, we will immediately remediate them using remote access to aid any and all of your users. As always, customers can contact us via SMS, chat, email, or phone at any time.
The Wrap-Up
So, does your heart still skip a beat when you hear the words "Email Migration" after reading this blog? I hope not. Yes, clearly migrations are a big deal. It means all your most valuable business assets are taking a trip through cyberspace to a new location. Yet, as you've learned, with the right preparation and protocol, the process can be relatively smooth.
If you plan to do your own migrations, head to our blog (and make sure to subscribe to receive all the latest updates). If you'd like us to help you migrate, use our migration cost calculator or, schedule an appointment below with Josh Franklin to go over any further questions you might have.


Did we miss a migration question you have? Let us know in the comments below or as always, you can also start a chat with us by clicking on Mocha, the office pug in your lower right hand corner of your screen.
Good luck!